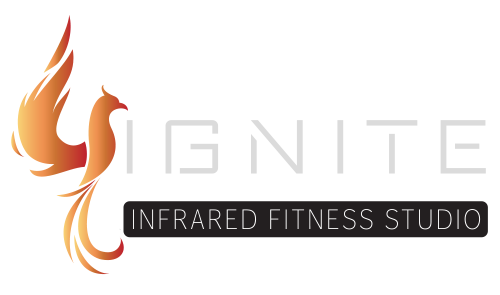 We are passionate about creating a space where everyone feels safe to bring their authentic selves.
We celebrate the beauty of diversity and believe that positive change must start from within.
Unlike traditional 'hot yoga', infrared heat gently warms the body, penetrating deep into your cells causing the release of stored toxins while increasing circulation, fat burning and immunity.
Since infrared heat does not heat the air, it reduces the circulation of bacteria as well as keeps the room from getting stuffy during your workout.
The comfortable warmth will wrap around you as you prepare for the most powerful, body changing workout you will ever experience.
The experienced instructors at Ignite Fitness Studio will inspire, educate, and challenge you in your journey. Visit the link below to learn more about each one of our instructors.
About Ignite
A place to connect. Connect to your WHY. Ignite the passion of life again by pushing your body and mind further than you thought you could.