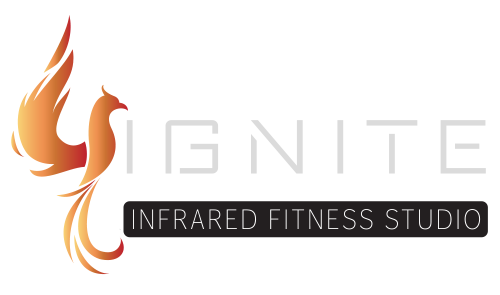 FREQUENTLY ASKED QUESTIONS
What is your cancellation policy?
5:15am class – Cancel before 10pm the night before. Please remove yourself from the waitlist if you do not plan to attend class if you are added.
ALL OTHER CLASSES – Cancel 1 hour prior to class start.
Do you provide towels for use?
Face Towels During Class – For sanitary reasons, we do not have face towels for members or guests to use during class. We have smaller face towels available for purchase at the front desk, otherwise we have heard great things about this  GoSweat Hot Yoga Towel on Amazon.
Shower Towels – We do have shower towels available for use. Please limit use to showering, and do not bring into the studio with you. There is a laundry basket located on the wait out of the showers for you to leave your towels. If you'd like a larger towel to use during class, we recommend the Shandali Hot Yoga Towel on Amazon.
Do you have yoga mats available?
Rental – We do have rental mats available upon request. It is $3 per class. They are Lululemon Mats. 
Purchase – We do our best to keep a variety of Lululemon Mats available for purchase as well. Check with the front desk to see what we have in stock.
How early should I come to the studio before class?
The doors to the studio will open 30 minutes prior to class start. You're welcome to come anytime before then and hang out in the lobby, visit with friends, grab a snack or refreshments.
If you are a first time visitor, please allow a few minutes to complete our waiver and get a quick tour of the studio.
This is my first class – what should I wear? Bring?
For all – no shoes are to be worn in the studio at any time. We recommend bringing a water bottle, sweat towel and a yoga mat.
For ladies – most wear biker shorts or leggings with a sports bra and tank top. 
For men – most wear gym shorts or even swim shorts and tank top or t-shirt.
What class do you recommend for beginners?
All of our classes are meant for all levels of experience. The majority of our classes are going to be Sculpt Classes which means there will be loud and upbeat music, the overhead lights will be dim with fun LED lights, the use of weights is optional and you will be doing things like bicep curls, squats, lunges, pushups, jumping jacks all mixed in with the occasional "yoga flow". 
You will notice on our schedule we do offer other formats. 
Restore – this is a 60 minute class where you will be led through stretches and holds to allow your body to relax and get a deep stretch. There is no cardio or weights involved. Very mellow.
Hot 60 – this is your traditional Hot 60 class. The postures (26&2) are simple but challenging, you are going to SWEAT! Work at your own pace, sit down if you need, do what you can and come back and try again! 
Strong – this is a 45 minute class where you will focus on building muscle. You'll use heavier weights and there will be less cardio.
Intense Intervals / Strength Circuit – these 45 minute classes are going to be more of an interval type class that is sure to push you past your comfort zone! There will be loud and upbeat music, the overhead lights will be dim with fun LED lights, and the use of weights is encouraged.
About Ignite
A place to connect. Connect to your WHY. Ignite the passion of life again by pushing your body and mind further than you thought you could.